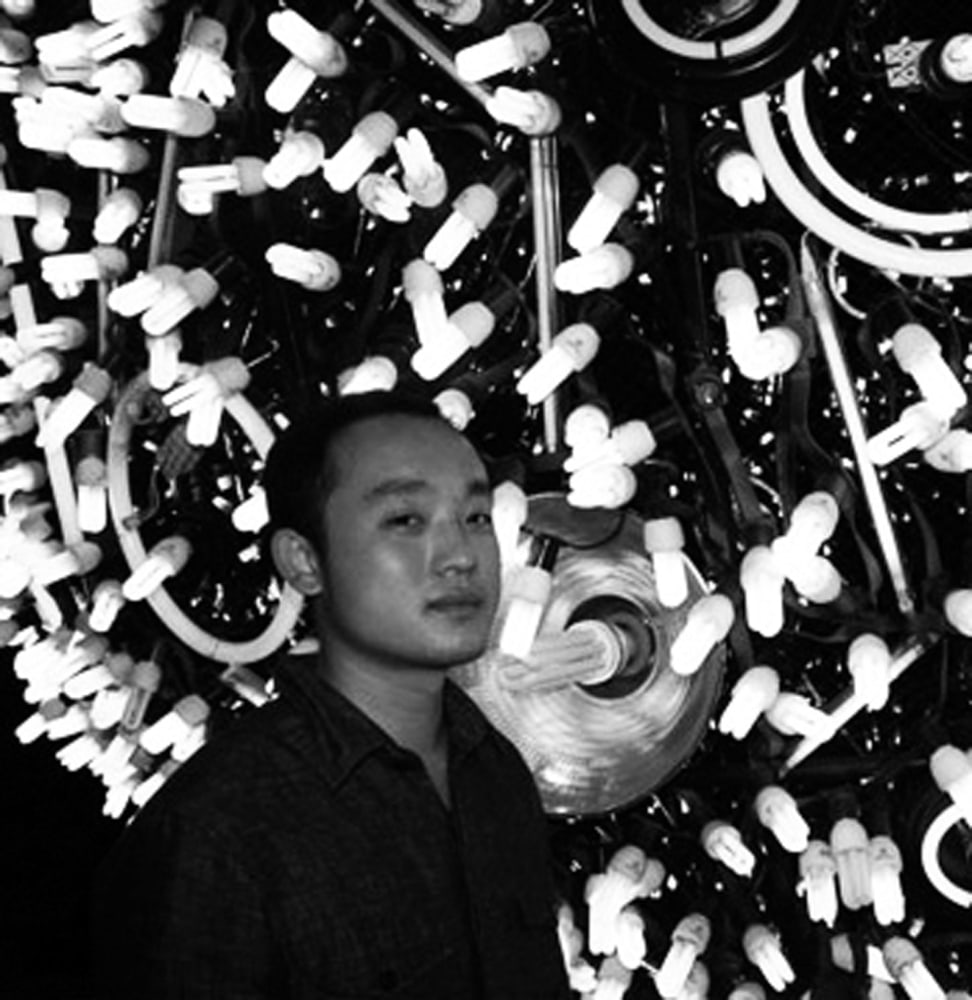 Wang Yuyang was born in the Heilongjiang province, China, in 1979. He graduated from China Central Academy of Drama and the Central Academy of Fine Arts. Currently lives in Beijing, he has taught at the School of Experiment Art at the Central Academy of Fine Arts since 2008. Wang creates works using emergent media but does not deliberately emphasize the novelty of technology. He is more interested in the artistry brought about by "outdated" technology, "destructive" aesthetics and material waste. His work has employed all possible media. He often uses humour, fiction and spectacles to explore and reflect upon the relationship between the human body, experience and cognition. At the same time he also investigates the relationship between artificial reality, media technology and historical perception.
Wang Yuyang's work was the subject of the solo show One Painting, CAFA Art Museum, Beijing, China (2009). He has also exhibited in major museum group shows, including Thingworld – International Triennial of New Media Art, National Art Museum of China, Beijing, China (2014); ON/OFF: China's Young Artists in Concept & Practice, Ullens Center for Contemporary Art, Beijing, China (2013); Image History Existence, TAIKANG Life 15th Anniversary Art Collection Exhibition, National Art Museum of China (2011); Reflections of Minds – MoCA Shanghai Envisage III, MoCA Shanghai, Shanghai, China (2010); China China China!, Sainsbury Centre for Visual Arts, University of East Anglia, Norwich, UK (2009); Real Realm-Freakishness, Modern Art Gallery, Taipei, Taiwan (2009); First White Rabbit Show, White Rabbit Gallery, Sydney, Australia (2009); Jiong, Duolun Museum of Modern Art, Shanghai, China (2008); Cine Cine Cine!!! Chinese Contemporary Art Beyond the Global Market, Palazzo Strozzino, Florence, Italy (2008); and Coming from Life, CAFA Art Museum, Beijing, China (2006).
Wang Yuyang lives and works in Beijing, China.