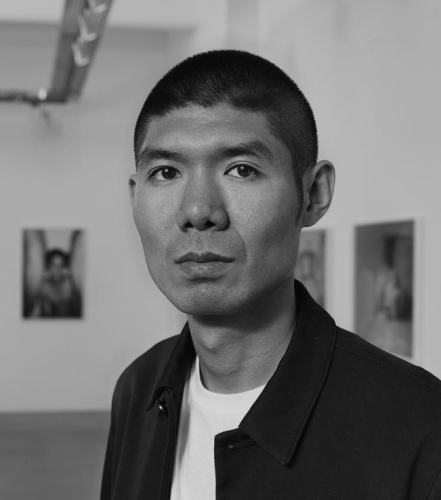 Ren Hang (1987- 2017) was born in Jilin, China.
Ren was a poet and photographer. Splicing imagery of urban and rural environments as a metaphor for the increasingly citified millennials of today, he arranged the naked limbs of his friends in his hide-and-seek photographs. In these images, the subjects' expressions are casual yet provocative, hinting at the erotic and playful energies between Ren Hang and his intimate circle of companions.
Ren Hang's work has been the subject of group exhibitions worldwide, including Medium of Desire: An International Anthology of Photography and Video, Leslie-Lohman Museum of Gay and Lesbian Art, New York, NY (2015-2016); Contemporary Photography in China 2009-2014, Minsheng Art Museum, Shanghai, China (2014); FACELESS, Stichting Mediamatic, Amsterdam, Netherlands (2014); FACELESS part 1, Museums Quartier, Vienna, Austria (2013); Fuck Off 2 Chinese Contemporary Art Document, Groninger Museum, Netherlands (2013); Originate from Energy Resource, Multimedia Art Museum Moscow, Moscow, Russia (2012); and Qui & Ren Hang INNER EAR, Ullens Center for Contemporary Art, Beijing, China (2011).