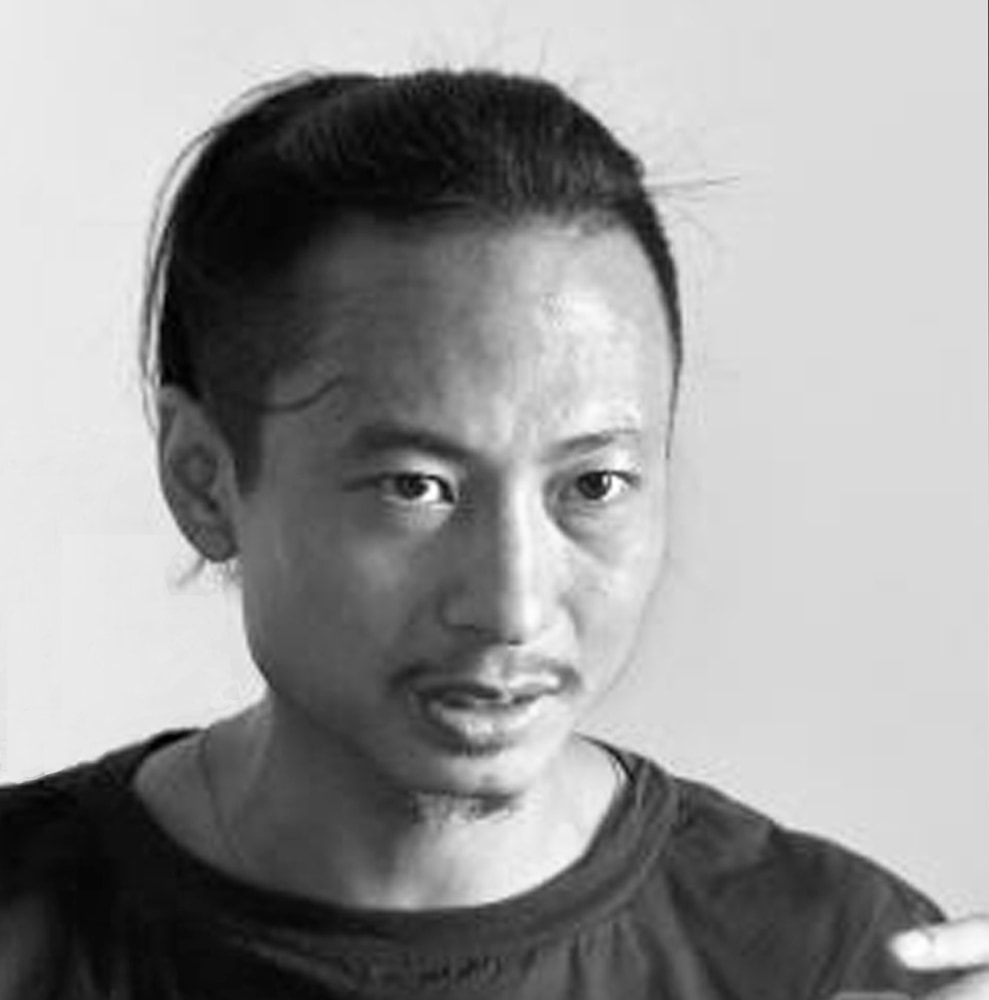 Li Liao was born in 1982 in Hubei, China. He graduated from the Fine Arts Department of Hubei Institute of Fine Arts, Hubei, China, with a BA in 2005.

Li aims to expose the social complexities in simple environments that appear rote and mundane by asking pressing questions about expectations and reality in his multi-media installations and performances. An argument with his Father-in-Law, for example, inspires a video in which tension builds in an entirely organic direction, offering a glimpse into an complex and authentic relationships that define the artist's life.
His most prominently featured work of art, Consumption (2012) is an installation piece that scrutinizes the disparity in assembly line labour and mass consumption by displaying a lab coat, ID card, and iPad that the artist used during a month-long period of employment at the notorious electronics manufacturer, Foxconn. The work was featured at the Ullens Centre for Contemporary Art, Beijing, New Museum, New York, and the Rock Bund Museum, Shanghai, where it was part of the Hugo Boss Asia Award show. Consumption was also featured in The New Yorker and The New York Times.
His work has been the subject of notable group museum exhibitions including"Performing Dramas," K11 Art Foundation, Shanghai, China(2017); After Us, K11 Art Foundation, Shanghai, China (2017); What About the Art? Contemporary Art From China (curated by Cai Guo-Qiang), QM Gallery AI Riwaq Qatar, Doha, Qatar (2016); Dragon Liver Pheonix Brain: Eight Emerging Artists," OCAT, Shanghai, China (2016); HACK SPACE, K11 Art Foundation Pop-up Space, Hong Kong (2016); Adrift, OCT Contemporary Art Terminal, Shenzen, China (2016); Observer – Creator, Central Academy of Fine Arts Museum, Beijing, China (2015); 2015 Triennial: Surround Audience, New Museum, New York, NY (2015); Hugo Boss Asia Art, Rockbund Art Museum, Shanghai, China (2013); ON/OFF, Ullens Center for Contemporary Art, Beijing, China (2012) and rites, thoughts, notes, sparks, swings, strikes. A hong kong spring, Para/Site, Hong Kong (2012).
Li Liao currently lives and works in Shenzhen, China.