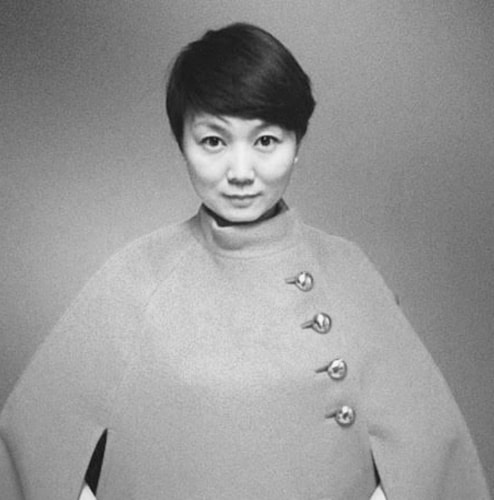 Ying Zhu was born in Lanzhou, China in 1979, and graduated with an MFA from the Studio Art department of University of Nebraska, Lincoln, in 2010. Zhu's work has always been tied to the self in the context of the world around us. In her site-specific installations, she methodically draws out the relationships between action and consequence.
A former artist-in-residence at the Bemis Center for Contemporary Art and Vermont Studio Center, 2013, and at Headland Center for the Arts, 2014, Zhu regularly collaborates with established organizations. Her recent work includes a mural crafted solely out of lego bricks for Project Harmony, a non-profit dedicated to preventing child abuse. The University of Nebraska also invited Zhu to create a piece for their Barbara Weitz Community Engagement Center, resulting in an immersive installation constructed of tinted mirror shards. She participated in the Klein Sun Residency at Millers Falls Art Bridge in 2015.
Her work has been exhibited in solo exhibitions including Live Like An Astronaut, Klein Sun Gallery, New York, NY (2015); Crumbs of Tenderness, Lied Gallery, Creighton University, Omaha, NE (2014); Return As Departure, Lux Center for the Arts, Lincoln, NE (2014); Every Cloud Has A Silver Lining, Union for Contemporary Art, Omaha, NE (2014); and Please Watch Your Step, Museum of Nebraska Art, Omaha, NE (2013). Group exhibitions include Magical Thinking, Roots Division, San Francisco, CA (2014); Process, Antenna Gallery, New Orleans, LA (2013), III Moscow Young Art Biennale, Moscow, Russia (2012); Mind the Gap, Neukolln Art Festival Nacht Und Nebel, Berlin, Germany (2011); Crossing 2009, Harwood Art Center, Alberquerque, NM (2009); and Obstructed View, Wood Halls Gallery, University of Alabama-Tuscaloosa, AL (2008). She is the recipient of the NAC Distinguished Artist Grant (2013) and Best Emerging Artist and Best New Media Artist at Omaha Entertainment and Arts Awards (2012).
Ying Zhu currently lives and works in Omaha, Nebraska.