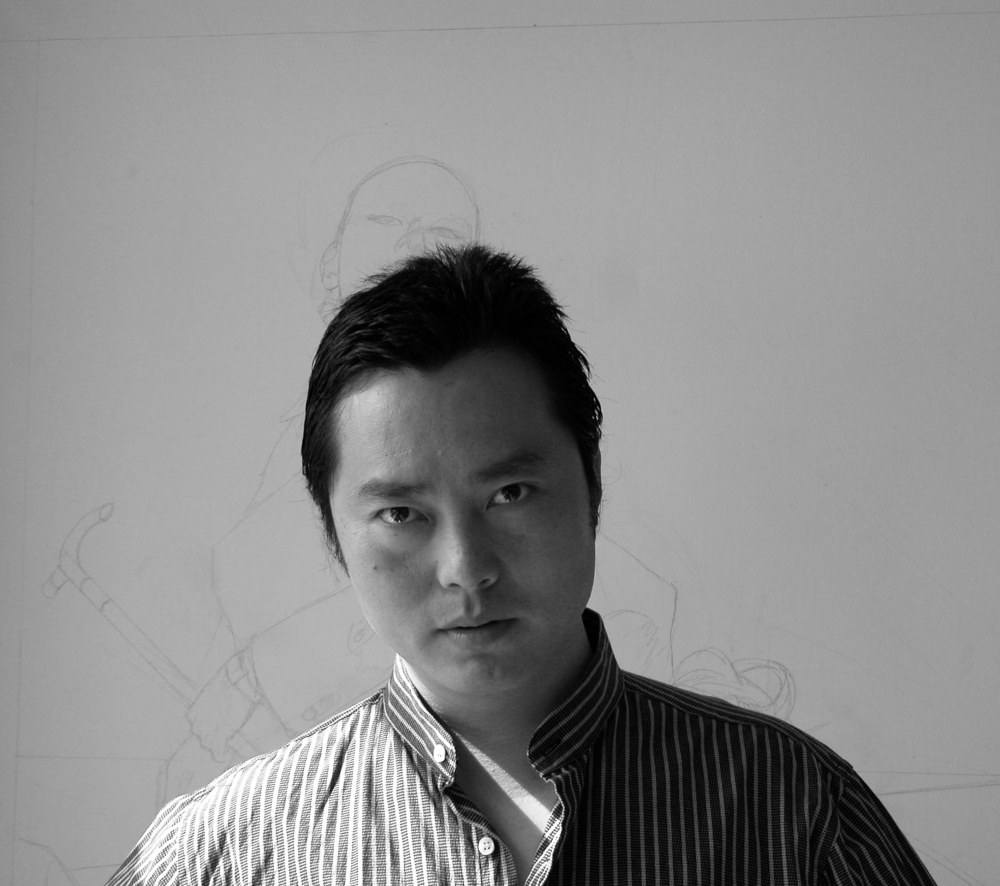 Wei Dong was born in Inner Mongolia in 1968. He graduated with a BFA from Capital Normal University, Beijing, China, in 1991.

Wei Dong is a figurative painter whose canvasses reveal hybridized influences pertaining to the Cultural Revolution and his time spent living abroad in the U.S. Wei's compositions blend the absurd with the abstract, a result of his exposure to economic oppressions and transcultural globalization. His subjects, usually women, are rendered in an androgynous style to the point of disfiguration; his fantastical settings reference a dark utopia where moral ambiguity is stated. Wei Dong reworks symbolist aesthetics derived from traditional Chinese culture, viewing these symbols through the lens of contemporary existentialist philosophies.
Wei Dong's work has been the subject of major institutional solo shows, including Observer, Klein Sun Gallery, New York, NY (2016); The Adventure of Ugliness: Wei Dong 1993-2015, Today Art Museum, Beijing, China (2015); and Crossroads, Sotheby's Hong Kong, Hong Kong (2015). Wei's work has also been the subject of group museum shows including Six People Contemporary Painting Exhibition, Shenzhen Art Museum, Shenzhen, China (2014); Hot Pot: A Taste of Contemporary Chinese Art, Brattleboro Museum & Art Center, Vermont, VA (2013); The Three Weary Travel Loafers, Today Art Museum, Beijing, China (2012); The Best of Times, The Worst of Times – Rebirth and Apocalypse in Contemporary Art, ARSENALE 2012, Kiev, Ukraine (2012); Tradition and Transition, Williams College Museum of Art, Williamstown, MA (2010); Reconfiguring the Body in American Art, National Academy Museum and School of Fine Arts, New York, NY (2009); Facing China – Works from the Fu Ruide Collection, Akureyi Art Museum, Akureyi, Iceland (2008-2009); The Diane and Sandy Besser Collection, Fine Arts Museum of San Francisco – de Young, San Francisco, CA (2008); Mahjong: Contemporary Chinese Art from the Sigg Collection, Kunst Museum, Bern, Switzerland (2005); and Young Artists from Korea, China and Japan, National Museum of Contemporary Art, Seoul, South Korea (2004).
Wei Dong currently lives and works between Beijing and New York.