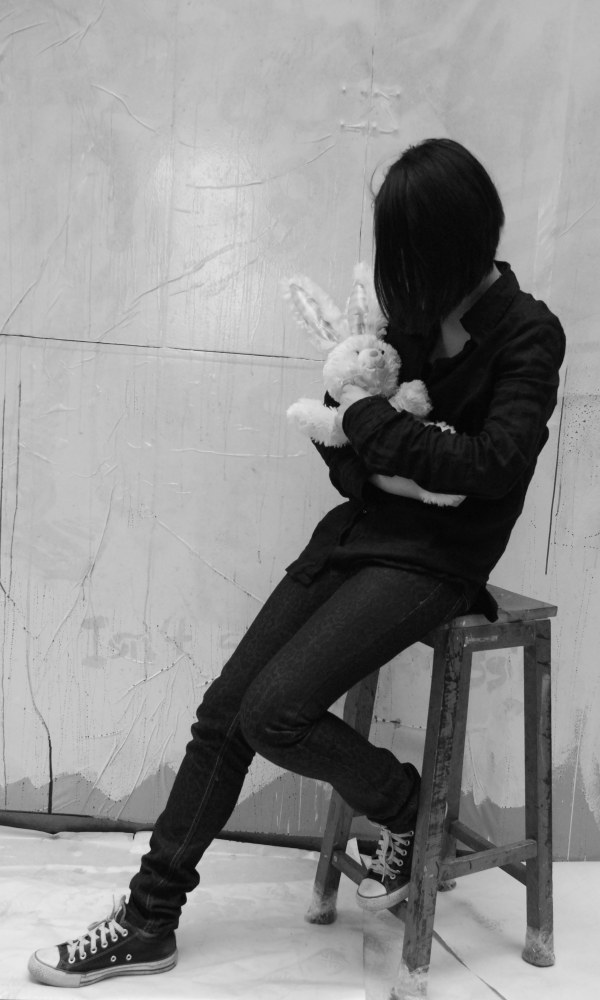 Peili was born in 1985 in Changzhou, in the Jiangsu region in China. She graduated with a BA in New Media Art from the China Academy of Art in 2008, following up her studies with an MFA in the same subject, from the Beijing Film Academy, in 2011. During the years between 2013 and 2016, she completed a PhD in Experimental Art from the Central Academy of Fine Art.

Peili is a multimedia artist working in the intersections of performance art, installation, video, sound and painting. During her BA and MFA programmes, she began developing her quasi-intimate style of intense social observation, referencing artists such as Marina Abramovic, Ai Weiwei and Tracey Emin. Peili's close readings of these contemporary greats are strangely dissociative from the originals; for example, her renderings of Van Gogh's Irises strip the lilacs of color, and while the silhouette remains true to form, the palette is inherently Peili's own, depressed with her inky pontifications. Similarly, the multi-work piece Artist Must be Beautiful is directly taken from Abramovic's endurance video Art Must be Beautiful, Artist Must be Beautiful. However, the works complement rather than simply reflect each other; while Abramovic unpacks the oppression of gender convention, Peili records the process of beautifying oneself by undergoing jaw reconstruction surgery. At the end of both pieces, the two women are coldly resolute in their understanding of the art world, and the truth that beauty indeed is an advantage in the human race.

Peili has exhibited in group shows at global museums and institutions worldwide, including The 2nd 'CAFAM Future' Exhibition, Beijing, China (2015); Future Returns: Contemporary Art from China, Eli and Edythe Broad Museum Art Museum, East Lansing, MI (2014); ReMix, Bury Art Museum and Sculpture Centre, Manchester, England (2014); All That is Solid Melts Into Air, Kabuso Art Museum, Øystese, Norway (2013); Taikang Gallery 15 Years Collection, National Art Museum of China, Beijing, China (2011); Fat Art – Hive, Today Art Museum, Beijing, China (2011), and Eye of the Dream: Video Art from China Exhibition, Customs House, Sydney, Australia (2011).

Peili works and lives in Beijing, China.