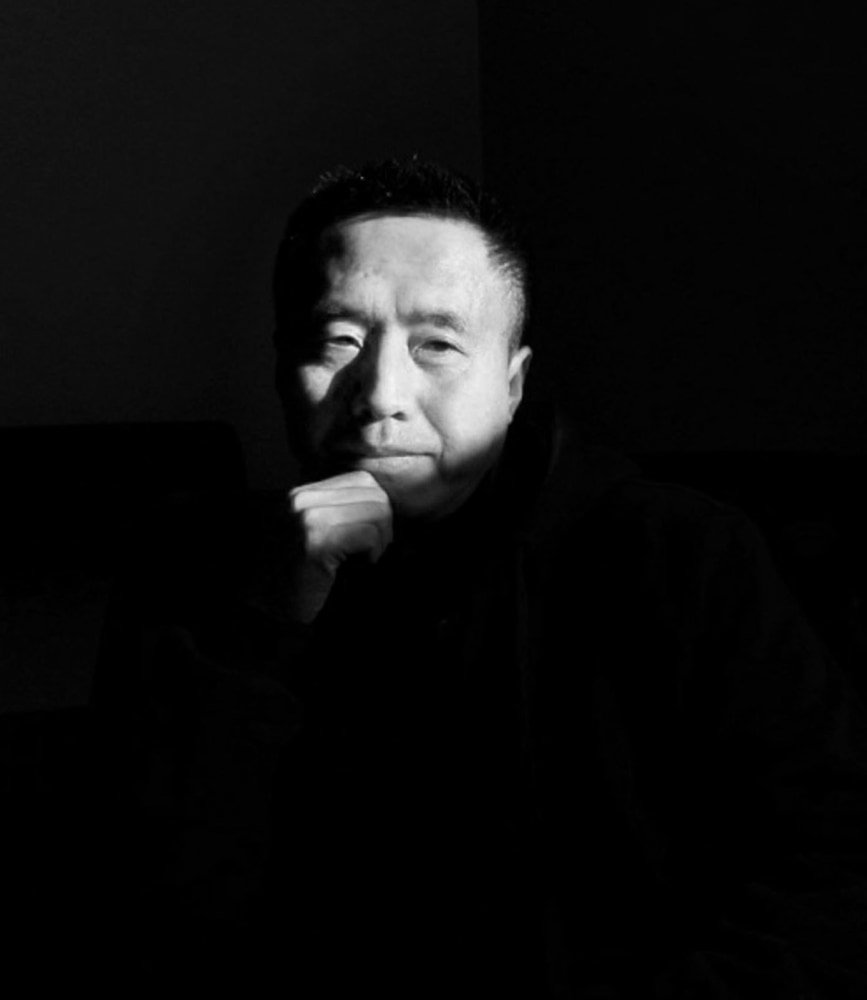 Liu Zheng was born in 1969 in the Hebei Province, China. His signature graytone photographs have for years starkly framed, in political and provocative situations, his human subjects. When he works in colour, the tones are awash in sepia or a doctored saturation that comments on the nostalgic nature of his topics – his Peking Opera series in particular reflects this.
Liu's background is not rooted in arts . After majoring in optical engineering at the Beijing Institute of Technology, he joined a local paper as a photojournalist, where he covered the coal mining industry. This laid the foundation for his interest in the lives of the countrymen that toil endlessly; one of his first series as an artistic practitioner explored the lives of ethnic minorities and our perception of them. He continues to eke out of the histories and stories of his subjects and topics in photography, and has published several volumes of his series.
Liu Zheng's work has been exhibited in solo shows including Dream Shock, Three Shadows Photography Art Center, Beijing, China (2013); Dream Shock, Zen Foto Gallery, Tokyo, Japan (2009); Liu Zheng: The Chinese, Williams College Museum of Art, Williamstown, MA (2008); Liu Zheng: Survians, SOHO New Town, Beijing, China (2005); Liu Zheng: The Chinese, Yossi Milo Gallery, New York, NY (2005); Liu Zheng, Recontres Internationles de la Photographie, Arles, France (2003); The Chinese, Central Academy of Fine Arts Museum, Beijing, China (2001); and Three Realms and The Chinese, Taipei Photo Gallery, Taipei, Taiwan (1998). His works have also featured in group shows including the Minsheng Art Museum in Shanghai, China; Smart Museum of Art in Chicago, IL; J.Paul Getty Museum, Los Angeles, LA; San Francisco Museum of Modern Art, San Francisco, CA; Mori Art Museum, Tokyo, Japan; Asia Society and Museum, New York, NY; the Victoria & Albert Museum, London, England; and Chambers Fine Art, Beijing, China.
He has also participated in the 50th Biennale di Venezia in Venice, Italy and the ICP Triennale, New York. His work is in the collections of the Guy and Miriam Ullens Foundation, Geneva, Switzerland; the Metropolitan Museum of Art, New York, NY; Uli Sigg Collection, Mauensee, Switzerland; and the Museum of Contemporary Art, Los Angeles, CA.
He currently lives and works in Beijing, China.