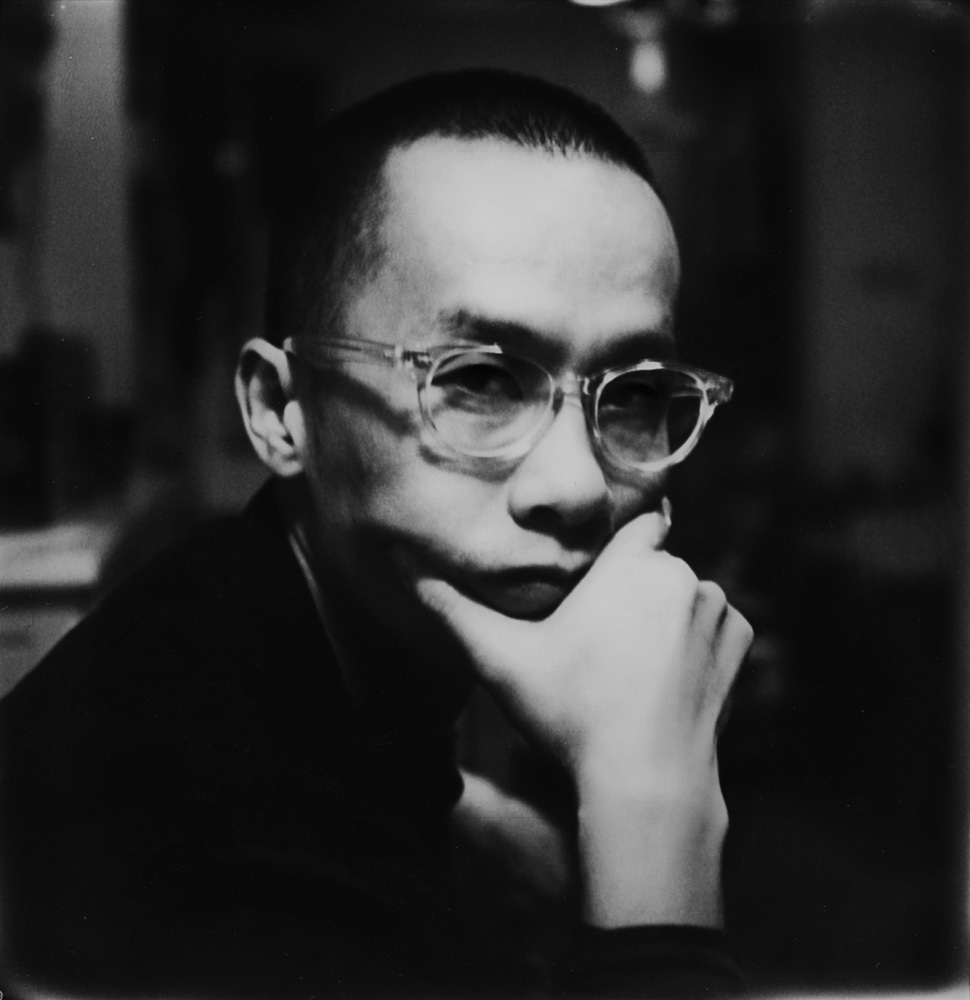 Jiang Pengyi was born in 1977 in Hunan, China. He attended the Beijing Institute of Art & Design, from which he graduated in 1999 with a BA. Using photography as a catalyst for his carefully constructed scenes – a living room aglow with phosphorous powders or a wrecked miniature city – he captures uncertain narratives that inspect the socio-political landscape around him.
In his series "Unregistered City" (2008-2010), Jiang comments on the human condition by collaging together miniature buildings within desecrated landscapes – abandoned houses, rubble-ridden lots – and photographing the scenes. Referencing 1,000-year-old landscape paintings as well as contemporary events in China, these photographs craft intricate and carefully constructed messages that unfold like novels. In a slightly later series of works, "Everything Illuminates" (2012), Jiang experiments with fluorescent powders and molten wax to create luminescent objects that radiate light, acting like miniature stars through his use of a prolonged exposure. Via private and public interventions, Jiang has established himself as one of the foremost artists exploring the medium of photography in contemporary art.
His work has been exhibited in group shows in museums around the world including "Ghost in Flash: After Photography," Taikang Space, Beijing, China (2016); "The Shadow Never Lies," Shanghai 21st Century Minsheng Art Museum, Shanghai, China (2016); Art Basel, Hong Kong (2016); "Unfamiliar Asia: The Second Beijing Photo Biennial," CAFA Art Museum, Beijing, China (2015); "China 8 - Contemporary Art from China on the Rhine and Ruhr," Lehmbruck Museum, Duisburg, Germany (2015), Changjiang International Photography & Video Biennale, Chongqing Changjiang Museum of Contemporary Art, Chongqing, China (2015); "Chinese Contemporary Photography: 2009-2014," Minsheng Art Museum, Shanghai, China (2014); "REVEL," Museum of Contemporary Art, Shanghai, China (2013); "No Exit – Urban Space," Helsinki Photography Biennial, Helsinki, Finland (2012); "Architekturfotografie – Made in China," MAKK, Köln, Germany (2012); and "Be Natural Be Yourself," Frac des Pays la Loire Fonds Regional d'Art Contemporain, Nantes, France (2011); "The Butterfly Effect," He Xiangning Art Museum, Shenzhen, China (2010); "Cheng Ran & Jiang Pengyi: Immersion and Distance," Ullens Center for Contemporary Art, Beijing, China (2009); and "Que Vive?" Moscow International Biennale for Young Art, Moscow, Russia (2008).
Jiang's work has been recognized with several awards, including the Aletti ArtVerona Prize for Photography (2011), the Jury Grand Prize from the Société Générale Chinese Art Awards (2010), and the Three Shadows Photography Award (2008).
Jiang Pengyi live and works in Beijing, China.