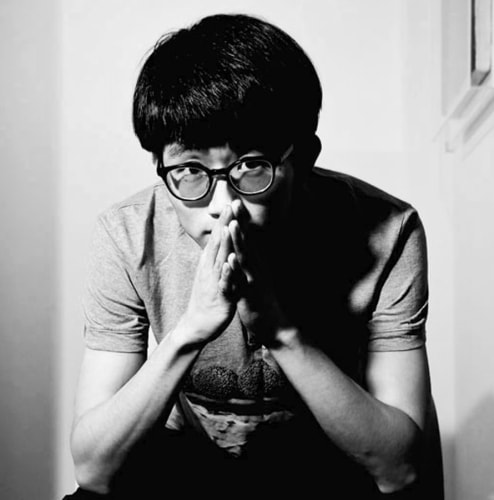 Huang Yishan was born in 1983 in Guangdong, China. Evoking surrealist tropes in his paintings, his imagined worlds are often clinical in their spatial abstractions, the narratives taking place in what seems like hospital rooms or unfurnished houses. Upon further inspection, the viewer might find a strange detail – a human head or a half-hidden pool of blood – that interrupts these sanitary atmospheres.
Huang's works have been featured in group exhibitions including 2016 National Art Exhibition of Drawing, National Art Museum of China, Beijing, China (2016); Institution Production, Guangdong Museum of Art, Guangzhou, China (2015); An Anonymous Exhibition, Sheng Zhi Art Center, Beijing, China (2015); On the Road: Nominated Exhibition of Emerging Chinese Artists, Guan Shanyue Art Museum, Shenzhen, China (2014); Inside – Outside, Klein Sun Gallery, New York, NY (2014); Infinitely Close to the Front: A Contemporary Art Exhibition of Death, Guangdong Museum of Art, Guangzhou, China (2011); and Visual Flux – Space and Energy, Nanjing Qinghe Museum of Contemporary Art, Nanjing, China (2010).
He lives and works in Guangzhou, China.