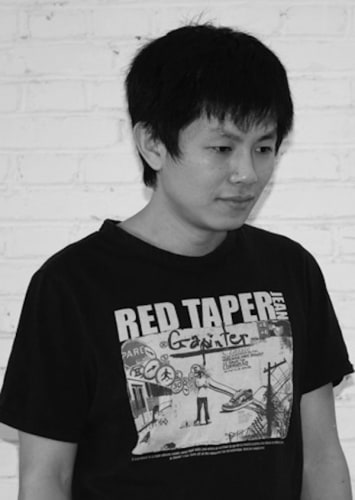 Hou Young was born in Beijing, China, in 1976. He graduated from the Central Academy of Fine Arts in the department of painting, in 1999. Hou Young's paintings attempt to convey self-expression through hybrid formalist styles. in his layered canvasses, he disassembles the domestic and the public, reworking the fragments into new landscapes.
Hou Young's work has been exhibited in major group shows including New voices: a dslcollection story, Klein Sun Gallery, New York, NY (2016); Dessensus Agitation- The Painting of Language, Today Art Museum, Beijing, China (2016); Fact or Fiction, Tang Contemporary Art, Hong Kong (2016); Omnipresent Concrete, Hunsand Space, Beijing, China (2014-2015); Touch, Chengdu A4 Contemporary Arts Center, Chengdu, China (2009-2010); The mARket Summer 2009 - 2010, Beijing Center for the Arts, Beijing, China (2009); Blank Show, Inside-Out, Beijing, China (2008); Blank, Ke Center for the Contemporary Arts, Shanghai, China (2007); Today Art Gallery Recent Exhibition, Today Art Museum, Beijing, China (2006); The 3rd Chinese Oil Painting Exhibition, The National Art Museum of China, Beijing, China (2003).
Hou Young lives and works in Beijing, China.