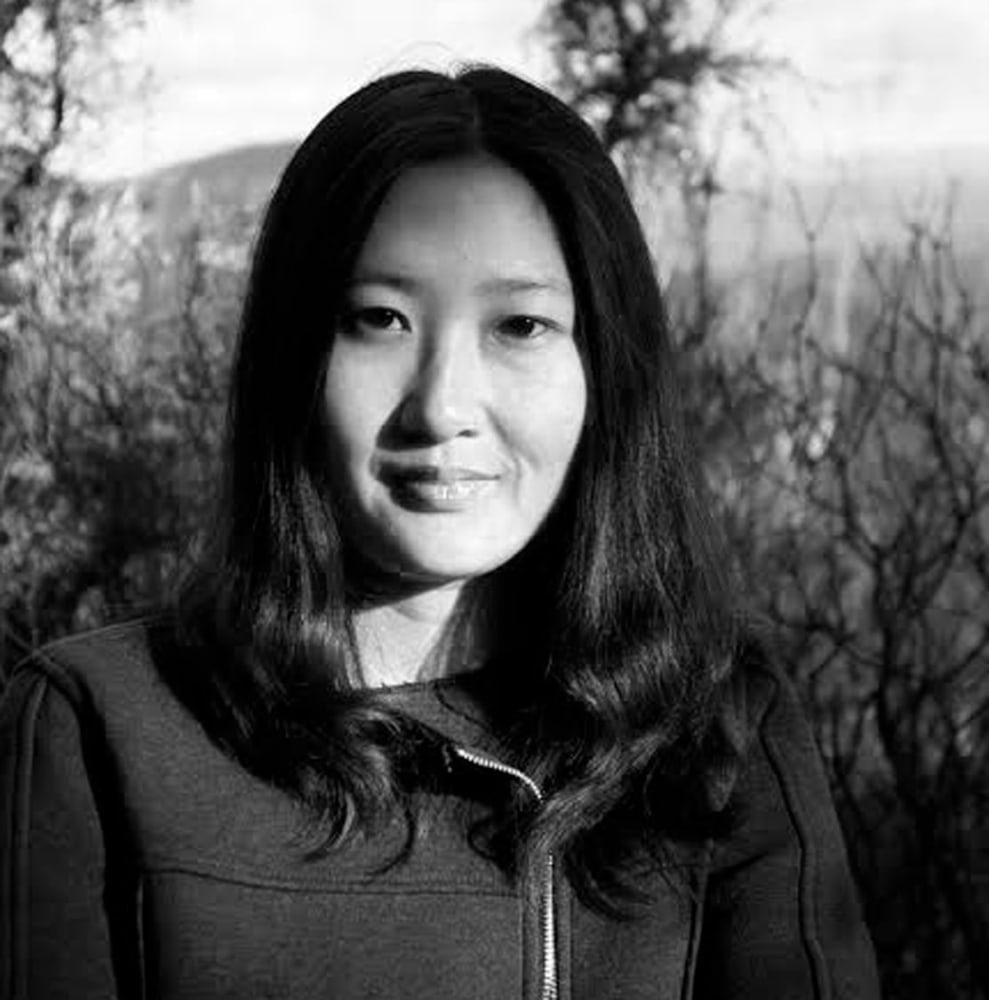 Gao Rong was born in 1986 in Hang Jin Hou Qi, Inner Mongolia. In 2010, she received her BA from the Central Academy of Fine Arts in Beijing, China.
Using needle and thread, Gao Rong transforms domestic items into installations of visual language, referencing the traditionally feminine craft of folk embroidery. She often assimilates entire replicas of cars, tables, washing machines and other household objects in fabrics that invite further inspection – for example, a ripped sofa reveals hours of meticulous embroidery work, and a sink of dirty dishes, which in reality takes just seconds to create, is crafted over weeks in Gao's labored hand. Her solo exhibition "I live in Beijing!," at New York's Eli Klein Fine Art (2013), featured hyper-realistic embroidered installations that addressed the illusion of comfort in domestic settings. A new direction in her oeuvre is an expansion of her fine embroidery practice, where she weaves abstract shapes across wooden hoop frames, looking at the intersections between domestic and public spaces. These works premiered in her second solo show in the U.S., "The Simple Line," at Klein Sun Gallery (2016).
Her work has been included in major museum group shows around the world including "Half the Sky: Conversations with Women Artists in China," Red Gate Gallery, Beijing, China (2016); "Polyphony - China Contemporary Sculpture Pioneer Works Exhibition," CAFA, Beijing, China (2016); "Commune," White Rabbit Collection, Sydney, Australia (2014); "More Light," The 5th Moscow Biennale of Contemporary Art, Moscow, Russia (2013); "Transformation: A View on Chinese Contemporary Art," Istanbul Modern Art Museum, Istanbul, Turkey (2012); "Sculpture China," Central Academy of Fine Arts Museum, Beijing, China (2012); "All our relations," 18th Biennale of Sydney, Sydney, Australia (2012); and "Super-Organism," Central Academy of Fine Arts Museum, Beijing, China (2011).

Gao Rong currently lives and works in Beijing, China.