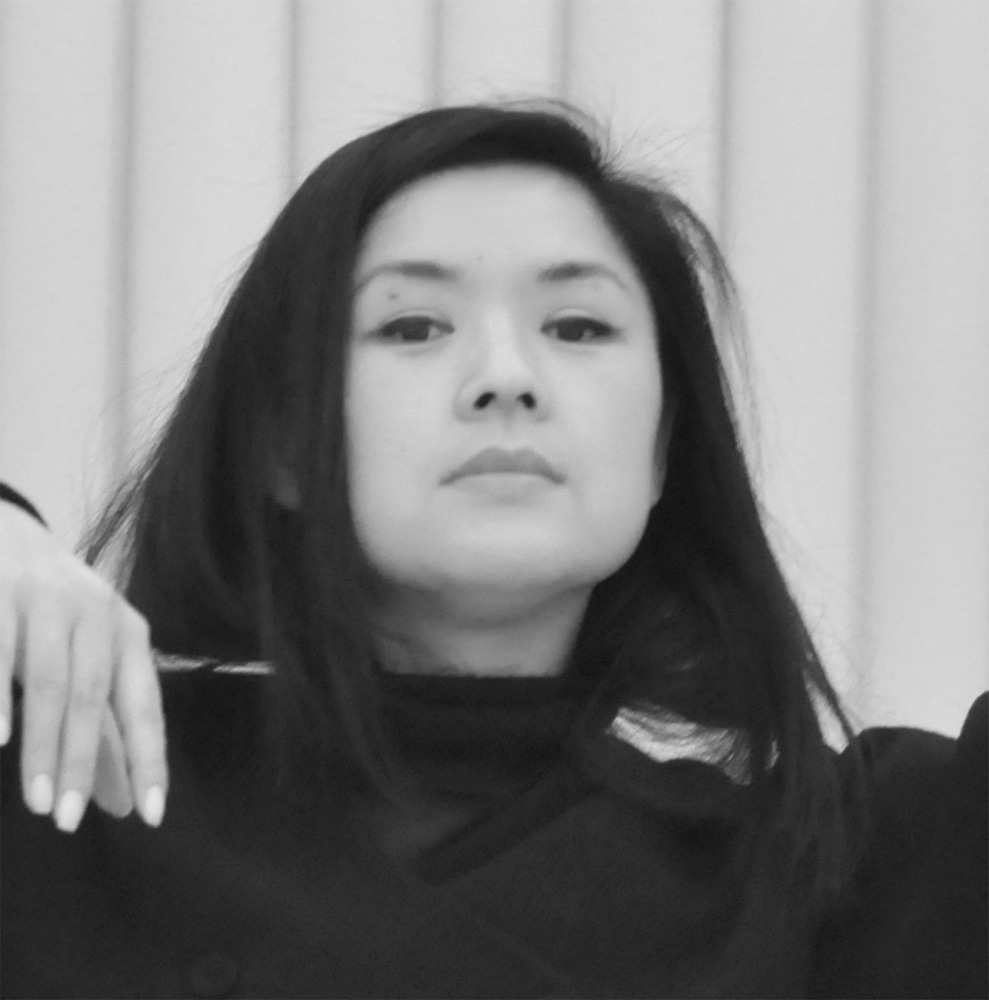 Cui Xiuwen (1967-2018) was born in China's Heilongjiang province. She held an MFA from the Oil Painting Department of the Central Academy of Fine Arts (1996) and a BA from Northeast Normal University (1990). As a multimedia artist investigating the realms of human sexuality and spirituality, Cui's experimentations with photography, video, and painting are considerations of the self and soul as simultaneously subject and object. An important creative figure in China's contemporary landscape, Cui's contribution to the arts was recognized in her participation as the first Chinese artist to be invited to exhibit at Tate Modern, in 2004.
Cui Xiuwen's earlier works laid the foundation for these current subject matters. In her widely exhibited video work Ladies Room (2000), Cui hid an inconspicuous spy camera inside the ladies' bathroom of a popular Beijing karaoke club, recording unfiltered conversations and candid moments of local call girls. In her series of photographs titled Existential Emptiness (2009), a schoolgirl and her life-sized doll companion located in sparse, snowy landscapes, tackle themes of adolescence, identity, and mortality.
Constantly challenging herself, Cui's most recent body of work utilized oil on canvas as the primary medium, departing from her expert use of video and photography. These formalist new works convey Cui's matured understanding of the world through a meditative style of geometric abstraction. In conjunction with her 2015 solo show at the gallery, Cui Xiuwen hosted a performance, Awakening of the Flesh, where the artist and visitors meditated together in total silence. The piece was an experimental production of new social bonds and strove to erode the distinction between institutional and social space.
Cui's work had been the subject of major solo exhibitions including Angel's Light: Dame Jillian Sackler International Artists Exhibition Program, Arthur M. Sackler Museum of Art and Archaeology at Peking University, Beijing, China (2016); Reincarnation, Shanghai Gallery of Art, Shanghai, China (2014); IU: You & Me, Suzhou Art Museum, Suzhou, China (2013); and The Domain of God, Today Art Museum, Beijing, China (2010).
Selected museum exhibitions include South of the Mountains' 11 Contemporary Chinese Artists, Museo dell'Opera di Santa Maria del Fiore, Florence, Italy (2017); In the Mood for Love- An Exhibition Featuring Chinese and Canadian Female Artists, Poly Culture Art Center, Vancouver , Canada (2017); Chinese Contemporary Photography Exhibition: Mirror, Earth, Adam, The Geological Museum, Ramat HaSharon, Israel (2017); The 2nd Session of Changjiang International Photography & Video Biennale, Chongqing Changjiang Museum of Contemporary Art, Chongqing, China (2017); Asia Contemporary Art Exhibition 2017; The Femininity of Asian Women Artists, Jeonbuk Museum of Art, Jeollabuk-do, South Korea (2017); SHE: International Women Artists Exhibition, Long Museum, Shanghai, China (2016); Half the Sky: Conversations with Women Artists in China, Red Gate Gallery, Beijing, China (2016); Beyond the Mirror Phase, Times Art Museum, Beijing, China (2016); Inspired by the Opera: Contemporary Chinese Photography and Video, Smart Museum of Art, the University of Chicago, Chicago, IL (2014); Talk Statement, National Taiwan Museum on Fine Arts, Taipei, Taiwan (2009), National Museum of China, Beijing, China (2009); Our Future: Guy & Myriam Ullens Collection, UCCA, Beijing, China (2008); Floating - New Generation of Art in China, National Museum of Contemporary Art, Gwacheon, Korea (2007); The Thirteen: Chinese Video Now, MoMA PS1, New York, NY (2006); Untitled: Julia Loktev, Julika Rudelius, Cui Xiuwen, Tate Modern, London, UK (2004); and Alors, la Chine?, Centre Pompidou, Paris, France (2003).
Cui was internationally recognized for her work. In 2010, she was awarded the "Most Influential Artist of the Year" title at the Award of Art China and in 2008, the "Global Chinese Female Artist Biennial Award" as bestowed by the Wu Zuoren International Fine Arts Foundation. Cui's works are in collections at major institutions such as the Tate Modern, UK; the Ullens Foundation, Belgium; and the National Art Museum of China, China.