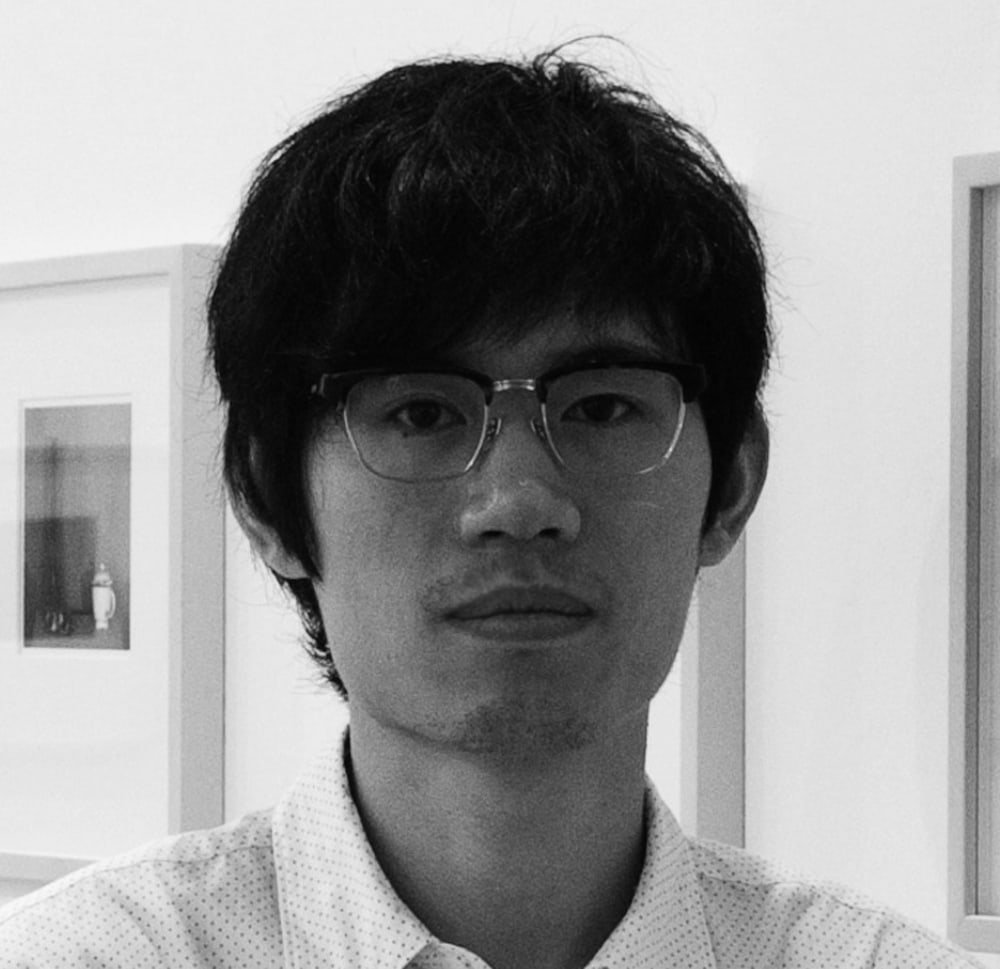 Chen Wei was born in Zhejiang Province, China, in 1980.
Chen's multimedia works toe the line between experimental illusion and the quotidian realities of contemporary society, focusing on the almost imperceptible dream sequences that exist in even the most mundane of moments. His staged photographs, at once idealistic and ominous, negotiate the symbolist tropes put forward by the medium of photography.
Chen Wei's work has been the subject of solo exhibitions worldwide, including 2016 cacooca Art Exhibition:think, Wrong Gallery, Taipei, Taiwan (2016): JNBY Festival No.1—Chen Wei; Noon Club, JNBY Headquarters, Hangzhou, China (2016); Chen Wei: In the Waves, Chi K11 Art Museum, Shanghai, China (2015); Chen Wei: The Stars in the Night Sky are Innumerable, Australia China Art Foundation, Sydney, Australia (2014); Tight Rope, Yokohama Creative City Center (YCC), Yokohama, Japan (2011) and The Fabulist's Path, Platform China Contemporary Art Institute, Beijing, China (2008). He has also exhibited in group shows including After Party: Collective Dance and Individual Gymnastics, Blindspot Gallery, Hong Kong (2017); New voices: a dslcollection story, Klein Sun Gallery, New York, NY (2016); We - A Community of Chinese Contemporary Artists, K11 Art Museum, Shanghai, China (2016); 28°00′N 120°42′E, How Art Museum, Wenzhou, China (2015); The System of Objects, Mingsheng Art Museum, Shanghai, China (2015); Cinematheque, K11 Art Museum, Shanghai, China (2015); Performance and Imagination: Chinese Photography 1911-2014, Stavanger Art Museum, Stavanger, Norway (2014); My Generation: Young Chinese Artists, Tampa Museum of Art & Museum of Fine arts, St. Petersburg, FL (2014); 28 Chinese, Rubell Family Collection/Contemporary Arts Foundation, Miami, FL (2013); Rising Dragon: Contemporary Chinese Photography, San Jose Museum of Art, San Jose, CA (2013); ON/OFF: China's Young Artists in Concept & Practice, Ullens Center for Contemporary Art, Beijing, China (2013); The First 'CAFAM Future' exhibition, CAFA Art Museum, Beijing, China (2012); and Reflection of Mind: MoCA Shanghai Envisage III, Museum of Contemporary Art, Shanghai, China (2010).
Chen Wei lives and works in Beijing, China.