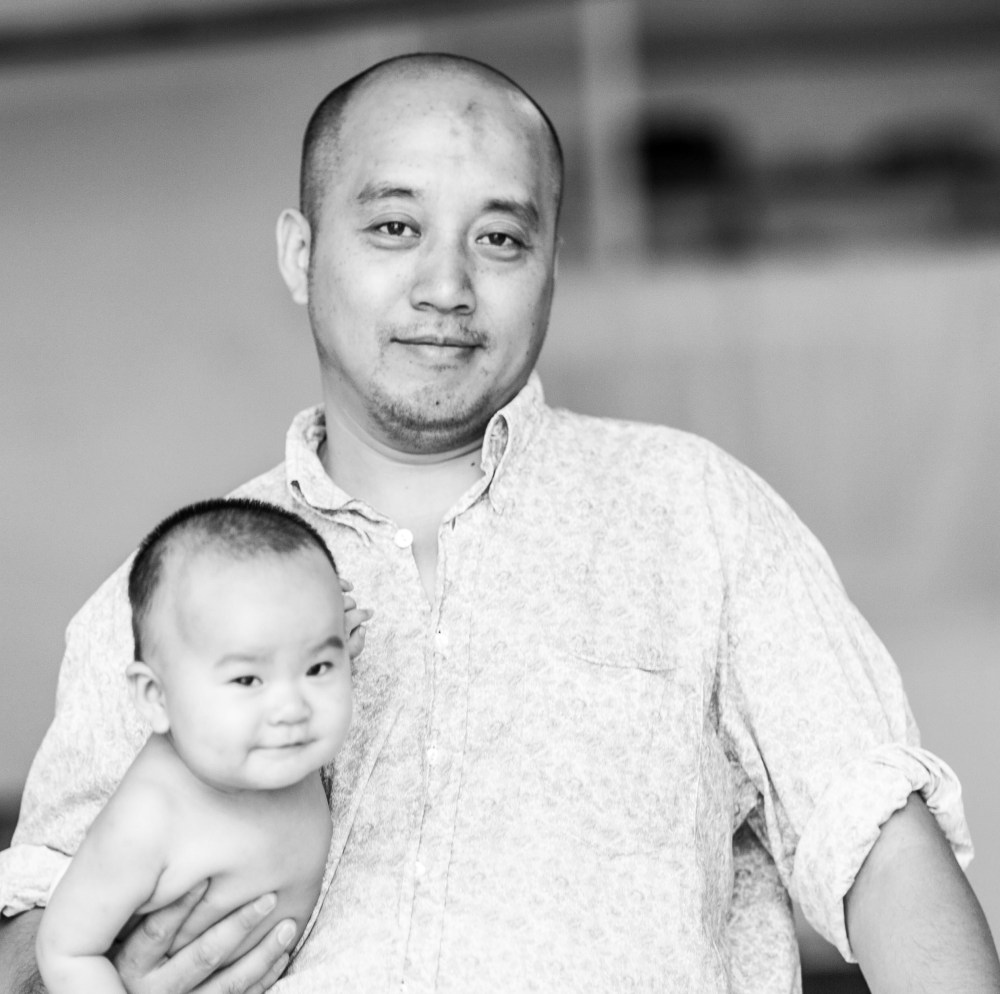 Born in Tianshui, Gansu, in 1978, Cai Dongdong joined the People's Liberation Army at a young age, taking up a role as a portrait photographer for enlisted soldiers. This job became his formal training in the medium, developing into a career path as he returned to Beijing and opened his own studio. Through the use of archival, found photography, and installation, Cai creates half-fragmented realities. Taking readymade materials – a nod to Duchamp's Dadaist sensibilities – he pierces through the skin of these photographs with mirrors, arrows, and other objects, forming what he calls 'photo-sculptures.'
His work has been the subject of solo exhibitions worldwide, including Photography Autocracy, Klein Sun Gallery, New York, NY (2017); Fountain 泉, Klein Sun Gallery, New York, NY (2016); Off Target: Cai Dongdong, Charles Chu Reading Room, Connecticut College (2016); Image Uterus Production Power, Gallery 55, Shanghai, China (2013); Draftsmanship, Mattias Kuper Galleries, Stuttgart, Germany (2012); Tea Garden, UNIDEE Art Foundation, Biella, Italy (2011); and 51m2: 6# Cai Weidong, Taikang Space, Beijing, China (2010).
Recent group museum exhibitions include Working on History. Contemporary Chinese Photography and the Cultural Revolution, Staatliche Museen Zu Berlin, Berlin, Germany (2017); Évidences du réel: La photographie face à ses facunes, Musée d'art de Pully, Pully, Switzerland (2017); Bizarreland, Exhibition of Chinese and Contemporary Photography, Nantong City Center Art Museum, Nantong, China (2017); The Exhibition Go Annual Contemporary Art in China, Beijing Minsheng Art Museum (2016); Silk Road International, Art Museum of Nanjing University of Arts, Nanjing, China (2016); New Capital: Huang Yu Collection Exhibition, Museum of Contemporary Art, Chengdu, China (2016); Guns and Roses, Kunstraum, Potsdam c/o Waschhaus, Germany (2016); Links – Locality and Nomadism, The Galaxy Museum of Contemporary Art, Chongqing, China (2015-2016); Beyond the Earth – The First Xi'an Contemporary Photography Exhibition, Xi'an Art Museum, Xi'an, Shaanxi Province, China (2015); Chinese Photography: Twentieth Century and Beyond, Three Shadows Photography Art Centre, Beijing, China (2015); Unfamiliar Asia: The Second Beijing Photo Biennial, CAFA Art Museum, Beijing, China (2015); China 8: Contemporary Art from China on the Rhine and Ruhr, Folkwang Museum, Essen, Germany (2015); 2nd Three Shadows Experimental Image Open Exhibition, Three Shadows Photography Art Centre, Beijing China (2015); and Pull Left – Not Always Right," Urban Arts Space, Ohio State University, Columbus, OH (2014), Hillstrom Museum of Art, Saint Peter, MN (2014); and Unboundedness, China Cultural Center, Berlin, Germany (2013-2014).

Cai currently lives and works in Beijing.