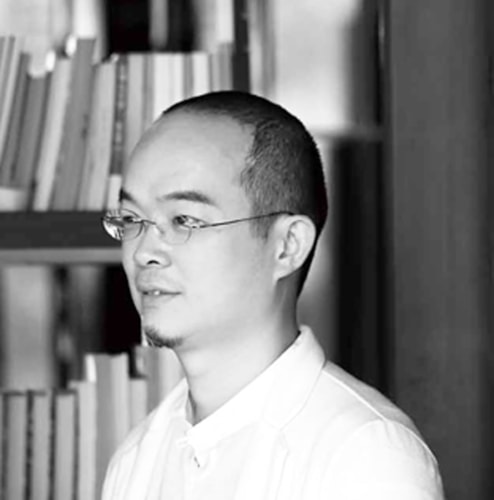 Pak Sheung Chuen was born in 1977 in Fujian, China. He obtained his BA in Fine Arts and Theology from Chinese University of Hong Kong in 2002.
Pak immigrated, with his family, to Hong Kong before the Handover in the 1980s. He is a multidisciplinary artist interested in calibrating and transforming uncontrollable variables. Chance encounters, conversations and discovery all play a part in his projects, which reveal to him and his audience something about the nature of social engagement each time.
His current work is drawn from the pre- and post worlds of the Handover in Hong Kong, as well as South East Asia's history of performance art. For his series Waiting for A Friend (Without An Appointment (2006), he stood outside a train station in Hong Kong until he recognised someone walking out, and in Going Home (2010), he stood in a museum lobby asking people if they would invite him into their homes. At the 53rd Venice Biennale in 2009, Pak represented Hong Kong with four of his series, all with the linking theme of viewing the world through an artist's, or creative's lens.
Pak's solo exhibitions include Killing 3000, He Xiangning Art Museum, Shenzhen, China (2012); Hong Kong Diary, Hong Kong Museum of Art, Hong Kong (2010); Travel Without Visual Experience, Guangdong Museum of Art, Guangzhou (2010); Marking (Perfect) World, 53rd Venice Biennale, Hong Kong Pavilion, Venice, Italy (2009); and Page 22, 58th Street Branch, New York Public Library, New York, NY (2008). His group exhibitions include Future Exhibition, Central Academy of Fine Arts Museum, Beijing (2012); Mobile M+ Yau Ma Tei, West Kowloon Cultural District Authoirty, Hong Kong; Legacy and Creations - Art vs Art Exhibition, Shanghai Museum of Contemporary Art, Shanghai, China (2010); The First Stop on the Super Highway, Nam June Paik Art Center, Seoul, Korea (2009); China Power Station: Part II, Astrup Fearnley Museum of Modern Art, Oslo, Norway (2007); and Power Plays, Para/Site Art Space, Hong Kong (2005).
He was awarded the Best Artist title in the Chinese Contemporary Art Awards, Beijing, in 2012 and the Frieze Best Stand Price award at Frieze Art Fair, London, in 2012.
Pak Sheung Chuen currently lives and works in Hong Kong.